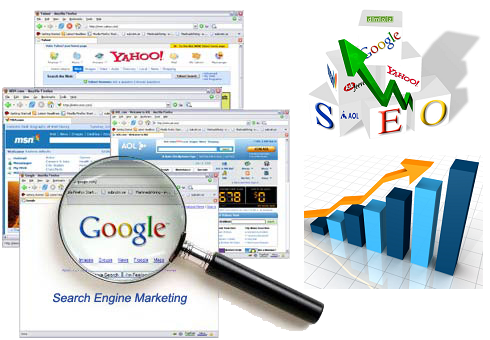 Finding the balance between content, page rank and link building will help you achieve your search results goals and drive new customers to your virtual door. Search visibility is considered in every aspect of your web development project.
Taking your existing site to new levels of search requires research and implementation of Search Best Practices. Whether you are using paid placements or driving organic traffic, there is always room for improvement.
Transform the way your customers find you on Google, Bing and Yahoo by making sure your website is seen first for as many searches as possible. We rank on the first page for 'website optimization' we know what we are doing! Our website optimization service is responsible for more than 250,000 (YES that's a quarter of a million) first page results on Google! Our website optimization is affordable for any business who just needs to see their website generating more new business. We will transform how your website works for you, expect high volumes of relevant unique visitors every month, expect top 3 first page results on Google.