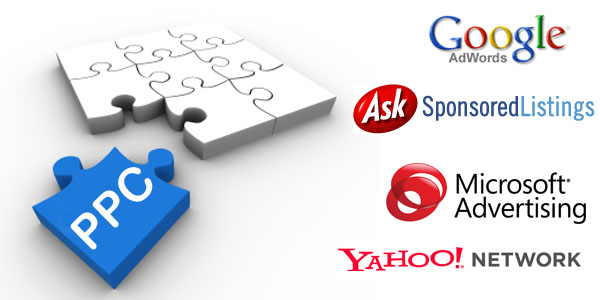 Effective pay per click management is the fastest way to bring ready-to-buy customers to your website. SiteWeb.md pays to place your ads high on the results pages of all the major search engines. PPC advertising is effective because it matches searchers who are looking for what you sell with pages on your website that are prepared to pitch your products or services. You could see dramatic results in as little as one week for a fraction of what it costs to place ads in traditional media like radio or television.
How PPC Works
SiteWeb.md develops a list of keywords representing the products or services you sell.
Our team writes targeted ads matching those keywords and uploads the ads, keyword lists, and bid prices to the major search engines.
Your ads appear in the sponsored links sections when a potential customer performs a search using those keywords.
Searchers click on your ads and are directed to the most relevant page of your website, where you can captivate them with a great offer and turn them into a paying customer.
Just like that, SiteWeb.md's PPC services transform your website into a powerful sales tool.